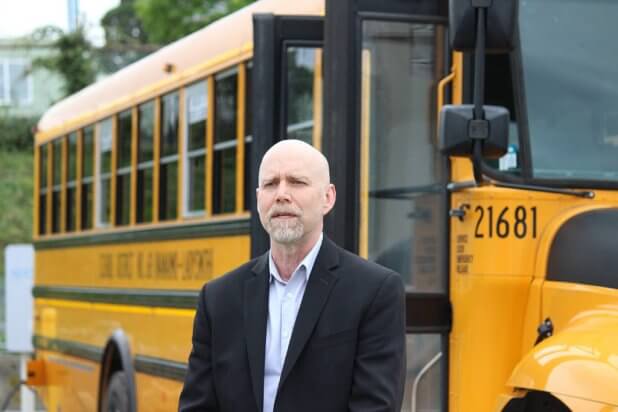 Nanaimo-Ladysmith school district shows off electric buses
Some students in Nanaimo will be riding to school on new electric buses by the end of this school year. The B.C. government previously committed to funding the pilot project, and on Thursday morning, May 6, Nanaimo-Ladysmith school district showed off the electric vehicles at its transportation facility.
The district is estimating the buses will be on the road by May 25, servicing the Lantzville/north Nanaimo area and the Ladysmith/École North Oyster area. The two new 76-passenger Type C electrical buses, supplied by Western Canada Bus, come with a price tag of $350,000 each. The pilot project will also include supply and installation of two charging stations at a cost of $25,000.